As of April 26, according to the U.S. Department of Agriculture (USDA), Iowa farmers have planted 39 percent of their corn crop for 2020. Statewide, there was great planting progress made last week on Iowa's expected 14.1 million acres of corn due to 5.3 days suitable for fieldwork. In contrast, it was mid-June before Iowa farmers had a week with 5.3 days suitable for fieldwork in 2019. As planting in Iowa is ongoing, Iowa Corn would like to serve as a resource for facts and images for coverage of #Plant20:
For an exclusive look at this year's corn planting action, click here to access Iowa Corn's Planting Portal to download photos and videos to use in your coverage. You will need to click "I agree" on the terms & conditions. Please attribute to Iowa Corn.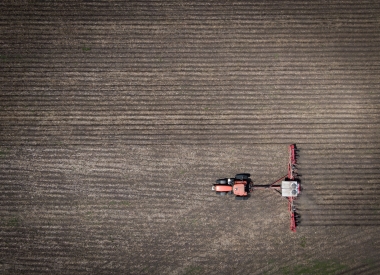 Iowa Corn Planting Sites - Iowa State provides the three day forecast and soil temperatures by county. Click here for the latest U.S. Department of Agriculture (USDA) National Agricultural Statistics Service (NASS) crop condition report for Iowa. This report is updated each Monday afternoon.
The farmer-leaders that serve the Iowa Corn Growers Association® (ICGA) and the Iowa Corn Promotion Board® (ICPB) are available to do interviews upon request. Please contact me to coordinate interviews at bsnyder@iowacorn.org or at 515-225-9242.
Follow this year's planting action at #Plant20 using our Facebook and Twitter page

For More Information:
Brandi Snyder, Public Relations Manager, bsnyder@iowacorn.org, 515-225-9242